Nike unveils its NFT platform, Steve Jobs' sandals go for $200K, and more interesting news
Published on
November 15, 2022
Key points:
Nike announced an NFT marketplace .Swoosh. Virtual creation on this platform will unlock benefits such as access to real products and events.
A one-of-a-kind NFT of Birkenstocks sandals worn by Steve Jobs has sold at auction for $218,750.
Bangalore International Airport has launched Metaport, a Metaverse airport powered by the Polygon blockchain.
Brands like Nike, Visa, and Budweiser are announcing NFT features related to World Cup.
Nike's Dot Swoosh platform lands
Footwear and apparel giant Nike has unveiled its latest foray into non-fungible tokens (NFTs) and the metaverse with the launch of an NFT marketplace called .Swoosh.
While the .Swoosh is still in beta, Nike has announced that its "first digital collection" will launch on the Web3 platform in 2023, with the remainder of 2022 dedicated to expanding the platform and user base.
✅ About .SWOOSH ‍♂️

.SWOOSH is a platform for @Nike's virtual creations, for them to be more accessible and to onboard the next millions into the wonderful world of web3 and digital assets.

pic.twitter.com/F0M7Q8Ddwk

— ycxc RTFKT (@ycxcRTFKT) November 14, 2022
The "virtual creations" to be launched next year include digital sneakers, clothing, accessories and other collectibles. Additionally, it will unlock benefits such as access to real products and events.
After the first collection is released, members can participate in community challenges and have the opportunity to create virtual products with Nike.
Winners of the challenge could earn an undisclosed amount of royalties from virtual products they help create, according to Nike.
Ron Faris, general manager of Nike Virtual Studios, said the .Swoosh provides a "gateway to a new digital realm," while Nike's Twitter post said the platform will help "the next million people" enter the "beautiful world of Web3 and digital assets"
"We are designing a marketplace of the future to provide an accessible platform for people curious about Web3," he added.
In 2021, Nike entered the metaverse game with the acquisition of the virtual sneaker and collectible brand RTFKT. It also launched the virtual world Nikeland.
.SWOOSH uses similar tools and techniques, but all three are different projects for companies.
Steve Jobs NFT Sandal Auction
A one-of-a-kind NFT of Birkenstocks sandals worn by Apple co-founder Steve Jobs at various times in his life has sold at auction for $218,750.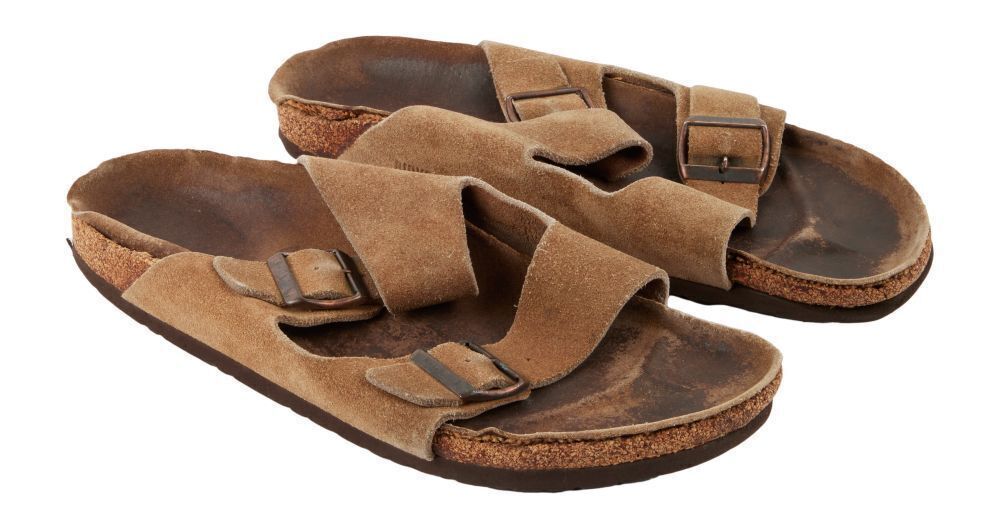 Julien's Auctions held an auction from November 11-13, with 19 people trying to bid on the shoes for $15,000 to $175,000.
Included in the transaction is an NFT featuring a 360° digital representation of Steve Jobs sandals embossed on the Polygon blockchain.
The NFT is a 1-of-1 version that includes physical sandals with "Steve Jobs Footprints". It also comes with a hard case for storage and shipping, and a book by Jean Pigozzi called The 213 Most Important Men in My Life.
The sandals and NFTs were initially expected to sell for between $60,000 and $80,000, but after 19 bids, the sandals eventually reached $218,750. The new owner of the NFT sandal has not been publicly announced.
Jobs and Steve Wozniak co-founded Apple in 1976. Jobs died of pancreatic cancer in 2011.
The first airport metaverse launches in India
Bangalore International Airport has launched Metaport, a Metaverse airport powered by the Polygon blockchain.
Hello flyers ✈️ @BLRAirport launches #Metaport, the 's first airport metaverse exclusively #onPolygon to showcase the T2 Terminal.

Experience the phygital world of
Socializing
️ Shopping
Entertainment

Welcome to the future powered by #Polygon, @AWS & @Intel pic.twitter.com/9ESUoIvplm

— Polygon - MATIC (@0xPolygon) November 12, 2022
Unveiled by Indian Prime Minister Narendra Modi on November 11, Metaverse offers a virtual entertainment facility at Bengaluru International Airport's Terminal 2, allowing users to connect with other travelers, and access entertainment, and Shopping in digital space.
Arpit Sharma, Polygon's corporate vice president, posted a video of Metaport on November 12.
BLR metaport powered by @0xPolygon, @awscloud, @intel, @BLRAirport goes live today! Super proud!

Bengaluru is leading the way - @Tejasvi_Surya

Kudos to the amazing leaders and team@HariMarar @sandeepnailwal @kamakshi_taneja @nikhilv @kanishkaagiwal https://t.co/5X9BBLOUIL pic.twitter.com/VgTomeNBxz

— Arpit (@Arp_it1) November 12, 2022
In the video, users log into the Metaverse airport, customize their avatar's appearance and clothing, and then roam the virtual space.
The avatar interacts with several other users via text-based chat, takes an artistic tour, and has the opportunity to purchase digital items before the boarding phone prompts the user to exit the virtual world.
The project, a joint venture between Bengaluru International Airport, Polygon, Intel and Amazon Web Services, is described by its creators as the world's first Metaverse airport.
Launch of the 2022 FIFA World Cup NFT

The 2022 FIFA World Cup is about to be held in Qatar on November 20, and several companies have released NFT series and announced Web3 games for the event in advance.
Sportswear maker Adidas released a World Cup promotional trailer on November 14, starring the Boring Apes Yacht Club (BAYC) character Indigo Herz alongside Lionel Messi and other players.
catch our family reunion all World Cup long #ImpossibleIsNothing pic.twitter.com/UCNG2WBnLg

— adidas (@adidas) November 14, 2022
Herz was on a cereal box that says "Indigoooooals".
The shoe giant purchased Indigo Heart (or BAYC #8774) for 46 Ether on September 17, 2021. Yuga Labs granted the owner full intellectual property rights to use these characters for commercial purposes.
Earlier this month, major credit card company Visa auctioned off five soccer-related NFTs featuring famous players' World Cup goals on November 1. The auction runs until November 8, with all proceeds going to a UK charity.
The payments company is also offering fans the opportunity to create their own NFTs on the digital pitch at the FIFA Fan Festival held during the World Cup.
On October 14, Budweiser partnered with FIFA to release a collection of real-time scoreboard NFTs called Budverse X World Cup.
According to OpenSea, once users have created their World Cup teams, the NFT will track progress throughout the FIFA World Cup.
Meanwhile, FIFA announced on November 9 that they would offer fans at least four Web3 matches during the World Cup.
---
From the blog
The latest industry news, interviews, technologies, and resources.
Comprehensive Btcman guide to show the perks and propositions of pragmatic play provider💲One of the most famouse in the casino gaming industry
Comprehensive Btcman guide to swing trading crypto strategies, bots, taxes, platforms, and indicators for profiting from medium-term price moves.
View all posts